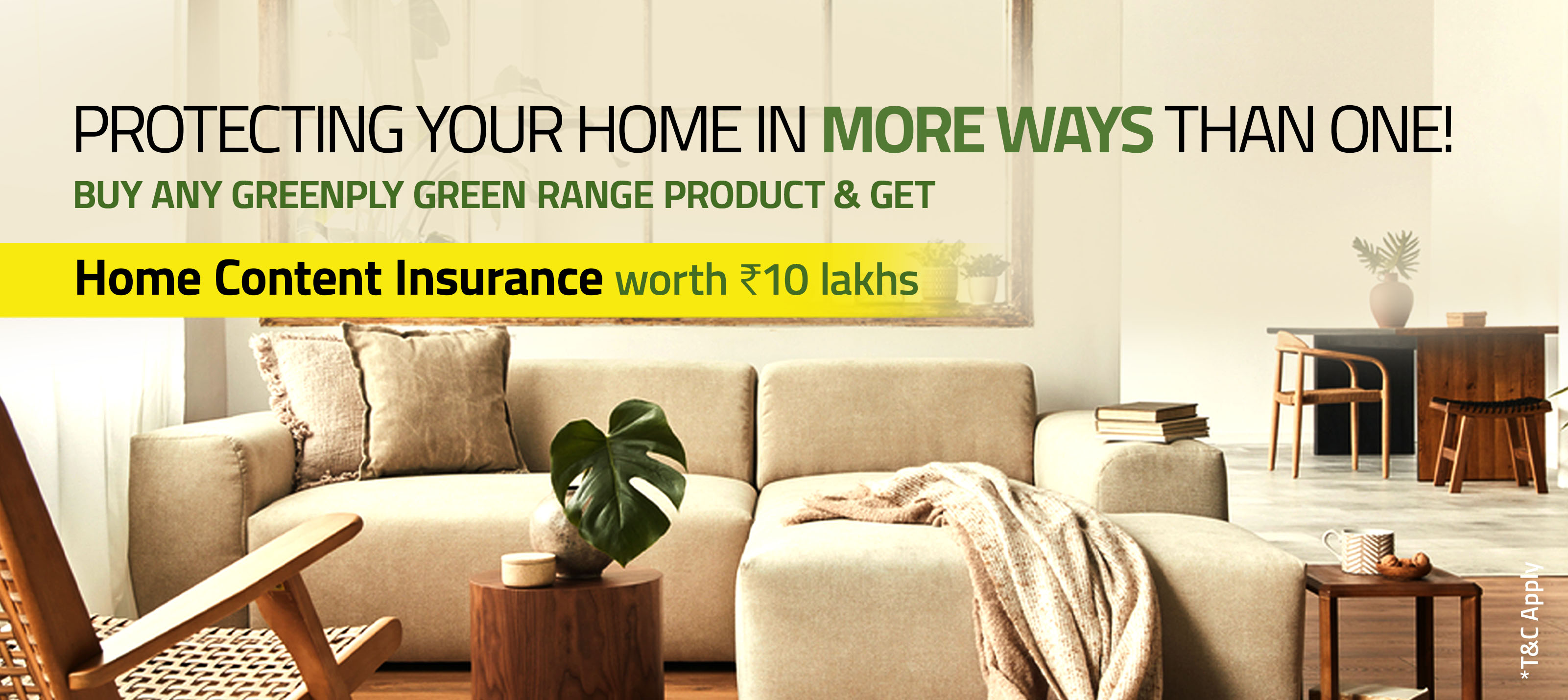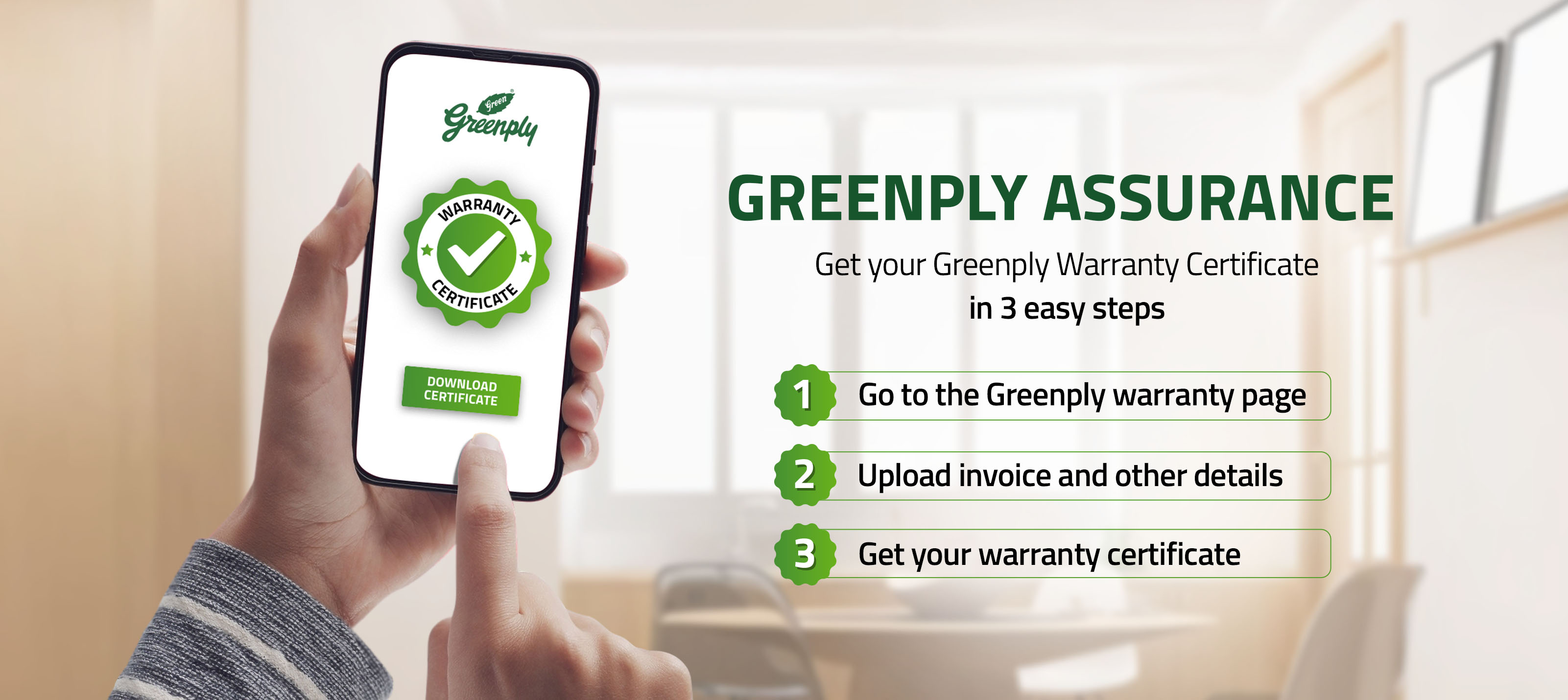 Kudos on taking the first step towards making superior interiors for your home by choosing Greenply. Now secure it by obtaining warranty certificate in 3 easy steps. As a promotional offer, Get additional cover of Home Content Insurance worth Rs.10,00,000 on purchase of any product from Green range, exclusively from Greenply.
FILL IN YOUR DETAILS TO GET YOUR
WARRANTY CERTIFICATE NOW!
FREQUENTLY ASKED QUESTIONS
Purchase would be verified by the warranty team and warranty certificate would be sent to you on your Email ID and/or WhatsApp.
Yes, a valid and original invoice is compulsory registering for warranty.
Go to Claim Warranty tab, fill relevant information and apply for a warranty claim.
Damage resulting from improper storage, handling, machining, joinery, and other mechanical, chemical, or any other treatment is not covered under this warranty.
The owner will have to produce the proof of purchase/warranty certificate issued either by the authorized dealer of Greenply Industries Limited or by the Company.